Homestyle with a modern twist
Located in the heart of Ubud we serve Kyoto homestyle and Modern Japanese dishes, think chicken yakitori, gyoza and sashimi alongside noodle dishes including tonkotsu ramen, nabeyaki udon and hiyashi somen aka noddles served in ice water with tsuyu dipping sauce a perfect dish for those humid Bali days.
With a family connection to Japan for over 40 years we are extremely passionate not only about Japanese food but also art and culture. This can be seen not only in our menu but our interior design which is an eclectic mix of contemporary, vintage and antique Japanese features including hand dyed Indigo textiles,
vintage Ukiyo-e prints, antique stock house doors and the artisanal ceramics we use to serve our food and beverage offerings.
While there is a level of relaxed sophistication at Kyoka, we don't take ourselves too seriously and like to maintain a sense of humour, this is most evident in our signature cocktail menu with drinks like ME SO HIGH, Kawaii Kid and Sayonara
Motherf#*ka.
A warm welcome from Ketut
Co-owner and mixologist Ketut has channeled his passion for Japanese flavours to create this intriguing list of signature cocktails which are not only delicious but perfectly complement our food menu.
You will find cocktails that feature all 5 of the basic tastes whether you enjoy sweet, sour, bitter, salty or umami flavours, there is something for everyone!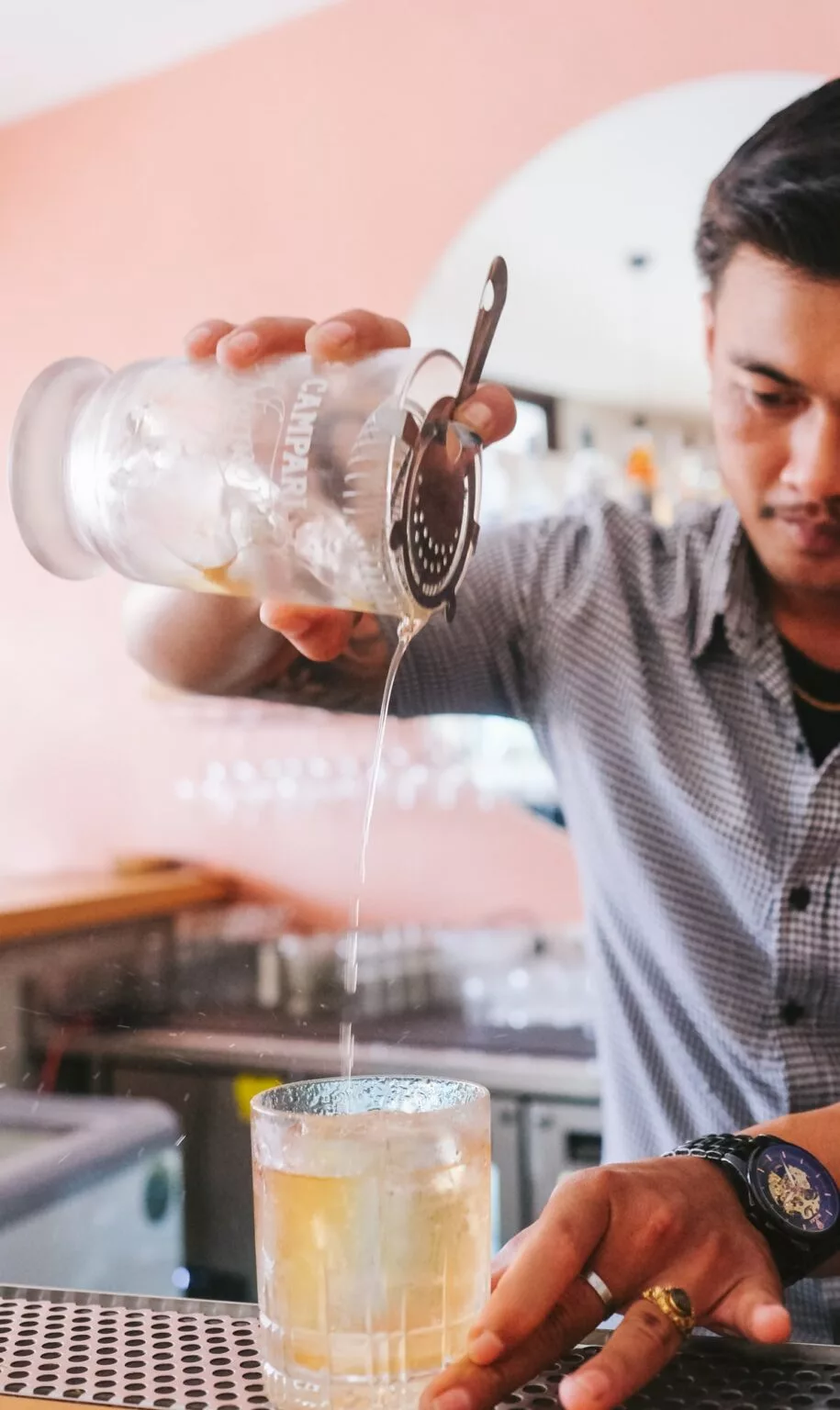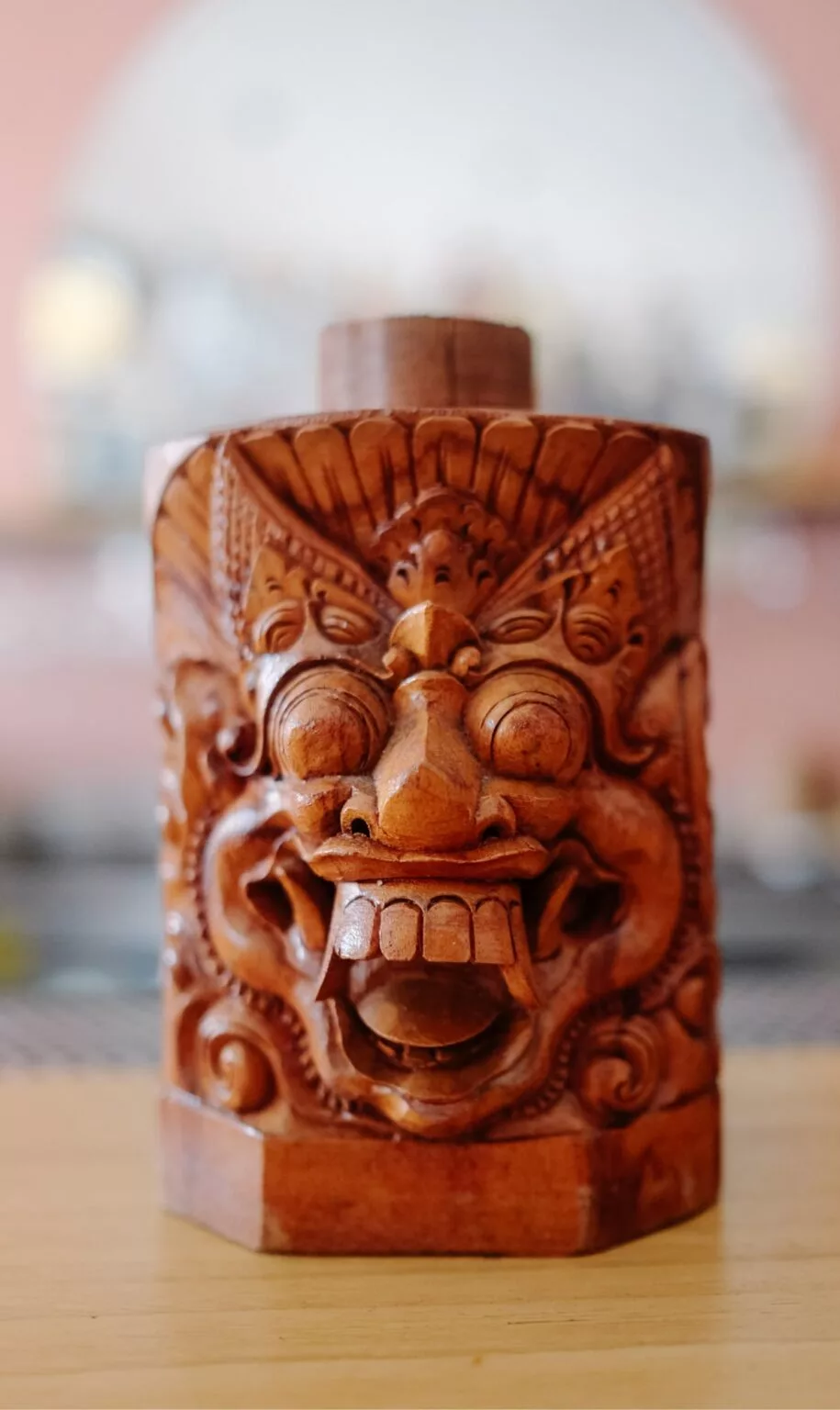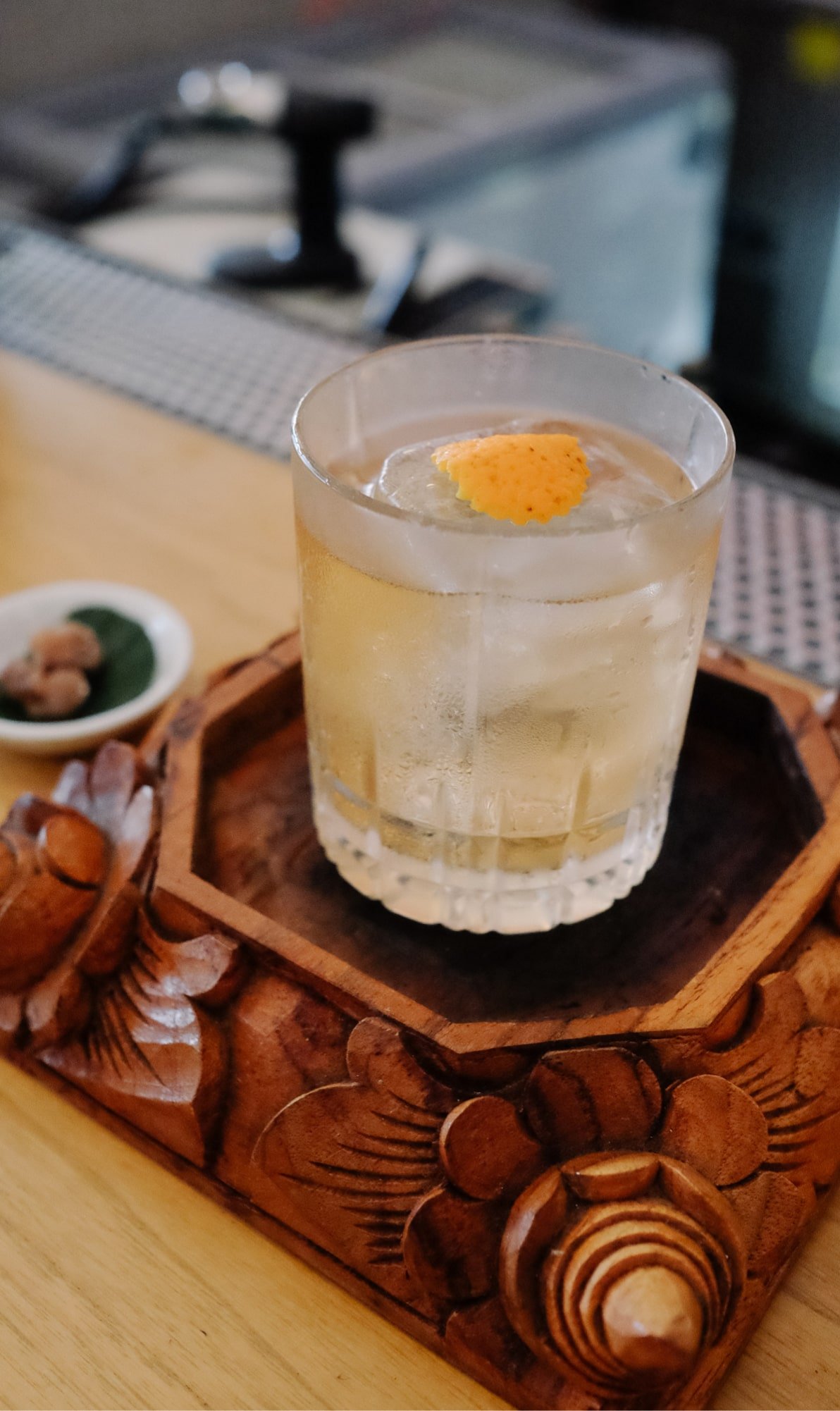 At Kyoka we are also passionate about serving up cocktails that are 'zero waste'. We create our own cordials, bitters, infusions and garnishes to make what we do that bit more sustainable!
Alongside our signature cocktails you will also find a small but growing selection of Japanese whiskies and sake.
"One of the best restaurants in Ubud"
We are regulars at Kyoka and have been coming for a few years. The food is excellent, and the cocktail list is expansive and exciting.
Anna 
"Excellent cocktails & Japanese eats!"
Excellent signature cocktails inspired by Japanese flavours. We loved all the dishes we tried but our favourites were the pork belly rolls in teriyaki sauce and the soba noodle salad with sesame dressing! Yum!
Sarah L
"The Best Japanese Food in Ubud"
Kyoka Japanese Kitchen is a must visit if you are in Ubud. The atmosphere, the food, the cocktails and the service are all excellent. I tried several of the signature cocktails but my favourite was definitelythe Yuzu Mule. The Tuna tataki special was incredible as is the Hiyasi Somen which is beautifully refreshing in such a hot climate.
Sugar563
Kyoka is situated in vibrant street of Jl Dewi Sita, in central Ubud. If you have any questions please contact us at +62 361 971056 or drop us a message.
You can also visit our sister restaurant – IBU SUSU, in Monkey Forest Road where you can enjoy eclectic pan Asian share plates and signature cocktails.
11:00am – 11:00pm
Every Day
Jl. Dewi Sita, Ubud 80571, Bali